A rare opportunity to dramatically accelerate your success, happiness and peace in life
Sign up for your free initial 15 minute consultation to see if this is right for you, and if I think I can help you.
Simply fill in the form below and we can see if we are right for each other.

I do not take on all clients, as I cannot help everyone. So if you are a client I take on, I can guarantee you results.

The investment if we think we are a good fit: $400 a month and that includes 1 hour of personal one-on-one phone calls, unlimited emails, and extra support when you need it. Because lets face it, life happens.
 
If you're not sure of the value, read the letter below.

If you are sure, reserve your 15 minute initial consultation now. I am only going to take on 10 clients a month.  
Name

Email

Homephone

Address1

Address2

City

State

Zip

Country
P.S. I have a very simple guarantee.

Do a full month of guidance, and if are not 100% satisfied, I will give you a refund in full. No hassle. No hard feelings. No long term contracts. You can stop using my services at any time.

I don't think you should risk a thing...and I know that I'm not risking anything by offering you this no-lose insurance.
Join an intense, selected group of people with direct one-on-one interactions with Dr. Jamie Fettig, the single best source of clarity for peace, happiness & success in your life
Yes, I am ready to sign up for personal guidance and insights from Dr. Jamie Fettig
Time: 8:07 AM
Dear friend,
Have you noticed that sometimes it's harder to promote yourself than it is to promote other people?
That's why I asked a good friend to write the headline of this letter for me.
At first, I was a little embarrassed...
"Isn't that kind of a bold claim?"
In his best Texas drawl my buddy answered:
"If it's true, it ain't bragging..."
I don't know how long you've been wanting something different in your life, but it still seems to be just outside your reach.
Being this is a one-on-one program with me, Dr. Jamie, here are some things you may or may not know about me:
| | |
| --- | --- |
| | I started helping people become happier and more peaceful in 1990. That's seventeen years ago. |
| | |
| | In 1999, I graduated from Chiropractic College at the age of 24 (yes, a little early) and opened my own practice in Chicago helping people become healthier and happier in life |
| | |
| | In 2000, I actually worked for and with Dr. Mercola. (the owner and producer of the number one ranked and rated natural health website in the world. I was his regular practitioner giving him sessions, I helped introduce him to ideas and people that really took his results and commitment to a whole new level. |
| | |
| | |
| --- | --- |
| | |
| | I worked with Dr. Mercola, a very busy and well known natural health medical doctor who always complained of not having enough time and was experiencing a lot of stress.  After four weeks, he told me that the past week he was able to clean out his garage (which he hadn't done in over two years), clean his house (which he hadn't done personally in the last year), do everything he normally does, and had time to relax.  He also experiences a lot less stress.  Couldn't we all use less stress and more time? |
| | |
But it didn't stop there
I think it's fair to say that if I had called it a day back in 2000...I could have hung up my spurs knowing that my early pioneering efforts to help transform the natural health world into an main stay, rather than a side bar.
Dr. Jamie Fettig

8 years of professional experience helping people just like you succeed, become happier, and more at peace.
Dr. Jamie's Book has produced these kind of Results. What do you think personal one-on-one guidance could do for you?
Thank you Dr. Jamie
I have easily changed and am still changing my entire life to be exactly what I want with recommendations from you one step at a time. I have lost approximately 80 lbs and gained self-respect, self-confidence, energy, health and a new start in life. I am able to utilize the incredibly simple yet profound knowledge that I have received from you to assist my members at curves in leading healthier, more meaningful lives as well. I am Thankful to you for giving me my life back!

Jo Johnson
jojohnsonabc (at) yahoo.com
This is a must read! This is an amazing, enlightening book for the whole mind-body-spirit.

Amy Calvanese
Amy (at) calvanese.com
I finished your wonderful book and wanted to tell you how much I loved it. Your book makes so much sense and it is very simple to follow. Please continue to write, you are really quite good!!! I can't wait till your next book is finished so I can read that. Thank you for making it so simple to read and also very enjoyable. I will order this book for my friends and family for birthdays, and hope they will all love it as much as I do.. Please let me know when your other books are ready, I will be first in line to get them. Keep writing.....I believe you have a voice people need to hear.
Sincerely,
Doris Reller
Anyone who is serious about living in freedom and total health must read this book now. Dr. Jamie's insights are powerful and easy to follow. In a time when the limitations of your body and disease are so rampant in our society, the key is a fresh new look at the real problems and more vitally, the solutions. Dr. Jamie's book delivers! --

John Assaraf
NYT and Wall Street Journal Best Selling Author
Dr. Jamie, I read it through the whole night (mean literally) and my inner knowing told that it was perhaps one of the most important books I've ever read. The thoughts in it resonated deeply in my being with all what I knew, guessed and felt related to health and cure and care.
I am a Hungarian MD, 48 years old, a used-to-be surgeon for 13 years. During the whole night I read with joy and cheer the "Manual" I felt it has been written and told by my spiritual "brother".
Peter Divinyi, MD
Dr. Jamie, I read it through the whole night (mean literally) and my inner knowing told that it was perhaps one of the most important books I've ever read. The thoughts in it resonated deeply in my being with all what I knew, guessed and felt related to health and cure and care.
I am a Hungarian MD, 48 years old, a used-to-be surgeon for 13 years. During the whole night I read with joy and cheer the "Manual" I felt it has been written and told by my spiritual "brother".

I recognized the ideas, some of them I discussed with many of my friends openly, some of them I guessed and some of them were not even put into shape in my thoughts. But all of them were as good old friends, some seen yesterday some ages ago. As I finished the book at about 5 a.m.

Finally this inner voice told me that I have to search on finding out what health is and how can I contribute to my brethren's health without cutting them apart and trying to put them together again. So thanks a lot for your gift, the precious script and for making it accessible. Best wishes for You and all Your Loved


Peter Divinyi, MD
divinyi.peter (at) neomed.hu
Dear Dr. Jamie This is to let you know how much I enjoyed your new book "The Creator's Manual For Your Body", an extremely apt and truthful title. And I like the way you remind readers repeatedly that everyone is different, and that you are completely unafraid to talk about god in a simple and straightforward way.
Your approach is deep and thorough, your material well researched and you give copious references. Your writing style is enthusiastic and you impart your wisdom in a frankly inspiring manner. Each chapter is patiently, gently and well thought out, with superb analogues and illustrative stories.
Your disclaimer is unique and unusual, indicating you are not afraid to take on the powers that be. I like your application of quantum physics, and your emphasis on consciousness.
Your book is especially helpful in providing explicit instructions as to how anyone can accomplish wellness and health, if they so choose. Having devoted my life to the traditional medical profession I accept your assessment as quite valid
Most sincerely,

Derek H. Spark, M.D.
CBP Sylmar, CA
818-367-9045
sparkle14 (at) verizon.net
Quotes from two Medical Doctors even.
Hi Jamie
I want to tell you that I really liked your book! You have a unique writing style and as always your way of simplifying the things everyone else tries to make so complex is wonderful. I am recommending it and giving it to several of my loved ones.  Dustin Sulak
Med Student
I have read dozens of books about health, nutrition and exercise and still had not found one I could put into use and live with. Dr. Jamie's book is a refreshing change. It proposes a simple plan that brought me certainty where there was confusion, and is easy to stay with.

Dave
Dave (at) differentway.net
But the best was yet to come, and this is the part of the story that matters to you if your goal is to be happier, more peaceful, and have success in your life.
 
You have maybe seen everyone and their grandma become a "life coach" – those who specialize in relationships, others in business, others in this or that.

There is only one problem with that. Does life only come at you in one area? Or does your life happen in all areas?

It's hard to believe now, but if you turn back the clock just five short years, you'll see that 99% of the "coaches" now in the marketplace didn't even exist...as far as coaching is concerned.

So what happened that started to change everything?
That's when I decided to do what
the "coaches" and chiropractors of the day
told me was CRAZY
You see, all the chiropractors were talking about insurance, and billing insurance, and getting as many patients in the front door, and seeing them as quickly as possible to maximize their profits.

The HMO's were doing the same thing. Wanting to maximize profit, without much concern for the people they were trying to help.

That is when I decided to make my sessions a full 20 minutes long each.

I actually worked with the clients, listened to the clients, and helped them successfully produce the exact results they were looking for in life.
Let me tell you the real way to measure success
You've probably heard various Johnnie-come-lately gurus bragging about how great they are and how much they can help people.

They show off their cars and their houses and throw inflated and sometimes entirely falsified numbers around as if that would impress anyone with real intelligence.

Look, one of my current clients does over $1 million a year in annual sales.

When we sit down to work, we talk about what is important to them, not what car I'm driving or what fabulous vacation I've just returned from.

Only amateurs are attracted by that kind of nonsense and the only real measure of success that makes any difference is not how successful the "guru" is selling his snake oil, but how successful his students and clients are.
Hello Dr. Jamie Fettig,

Just like to let you know that yesterday I started implementing your ideas and I really like them very much - you did a great work, I admire it.

I definitely like your ideas and the facts about the medical establishment. It is a shame but who has the big money has the power.

I am 67 and still in good shape, thanks this kind of information I started to get about 15 years ago. I am practicing prevention, adding to my health and it works well and I'll be able to improve it thanks your book. It's for me a great motivation.

Best regards, Tony Dvorak Antonin Dvorak
notna72000 (at) yahoo.com
Let me repeat this point because it is so darn important and it's the most overlooked thing in success today...
The ONLY real measure of success
in any coaching program is this...
how successful the clients are
Think about it. Who cares how rich, how smart, how amusing, how whatever the latest "guru" of the day is?

What does it matter what kind of car he drives or how big his house is?

He's not going to let you drive his car or live in his house is he?
Heidi Indrawan (Indonesia) - With all of the books lately about new fad diets, new approaches for health, etc... Dr. Fettig's Ideas are the only ones that truly make sense. Dr. Fettig has simplified for everyone the 100% effective method for living, feeling, and being our very best. For anyone who wants to be free of dependence upon the medical system and is ready to learn how easy it is to be well on our own, Dr. Fettig's Ideas are a must! I think if everyone in the world knew his ideas, we would be much better off.
Heidi Indrawan, RN, CMT, BNH
Before I list some of my success stories, let me tell you why the "gurus" of the day thought the idea behind spending more time with clients was so CRAZY.

I won't embarrass this fellow by mentioning his name. He's actually a good guy, but here's what he said when I laid out my plan for the idea of what I would be helping to teach people in practice:
"If you teach people all this stuff,
they won't need us any more!"
It may surprise you to learn that back then - and even today - there are two levels of coaching...

On the one hand there's what the "gurus" teach publicly...and then there's what they actually do and share with each other behind closed doors.

It stinks, doesn't it? To take people's hard earned money for education and then deliberately only teach them part of the story...

It may stink, but that's the way it is...

And that's why I have no interest in hanging out with bad boy "gurus" and accompanying them on their trips to the Playboy Mansion or where ever it is they go to spend the loot they've raked in by misleading students who've put their trust in them.
I will help you break down
the walls between you and your success
I have a very simple philosophy - and it's why my clients are so successful...

Here's what I believe and this is what guides all my trainings:

1. Everyone starts out where they are at

2. Everyone who has made the leap from where they are at to where they want to be made it because someone helped them along the way

3.The right thing to do after you've made it is to help the next generation find their way. This is why I have no time for the celebrity "gurus"...and why you'll never see me on the pitch-fest circuit...or flogging the latest "Give me $10,000 and I'll let you sit at my feet" guru.

I believe in teaching everything I know...holding nothing back...and making sure that everything is crystal clear so people can take immediate, productive action.
May 30th, 2007

To Whom It May Concern:

I cannot thank Dr. Fettig enough for what he has done for my practice.

In Feb. of 2006 when I started working with Dr. Fettig I was collecting, Lets say X dollars per month and seeing Y visits a week. When Dr. Fettig left in May of 2007, I was Collecting 4 times X and seeing 2 times Y Patient Visits a week.

The presentations Dr. Fettig did where key in helping me grow my business. People loved it, learned from it, and took action on it.

And with well educated patients, they refer more people, get better results and stay in care longer.

Dr. Fettig also had 2 key ads that he successfully ran in local media and routinely brought in 20+ NP every month.

My practice also skyrocketed because he combined all this with his system for getting 60-90% of the NP to commit to a years care plan, and pre-pay up front.

I cannot thank Dr. Fettig enough for all he has done for my practice. And more importantly, all he has done for the community and all those people who are now moving towards wellness.

Authentically,
Dr. Jonathan Deitz
701-222-8322
Wellness Dimensions
Here's how I look at it...
This is not a game
When I was a kid, I wanted to be an astronaut. But I never did make it to space camp, and heck, a chiropractor was the next best thing.
 
I decided I wanted to be a chiropractor. My mom had to come get me from school because I had a headache that was so bad, I couldn't stand it.

She brought me straight to the chiropractor, and by the time we got home after, my headache was gone.

There are a lot of people who say that pain and suffering is part of live and that "You better get used to it" - it makes my blood boil.

Here's why...
You don't get infinite chances to get it right
Unless of course you believe in reincarnation- but seriously.

The only thing we know is you only get one lifetime to be happy. We can theorize and speculate about all kinds of things, but for absolute certainty, we get one life.

Your happiness, peace and success are all you really have. You can have all the money in the world, but if you are miserable, it makes no difference.

Frankly, I can't imagine anything more serious than that.

That's why I don't "play" when it comes to sharing with people. Now, don't get me wrong, I do make it fun. It is always FUN.
January 3, 2005: The first day of the rest of my life. My whole life was based on eating whatever I wanted, whenever I wanted. Then I changed that.

To be honest with you, week one - three of Jamie's ideas - were not pleasant. But, in the first week alone I lost 9 pounds. After the 3rd week I felt great. I used to have to come home after work and take a 1-2 hour nap every day because I was exhausted. Since I started this I have not once came home from work and taken a nap. I am not tired and have tons of energy. I have had people at work comment about my never being tired and always so full of energy.

It has been about 11 weeks since I decided to change my life and be healthy and I have already lost 32 pounds. I am so proud of this because I know that I didn't do it with some fad diet, I did it by changing my lifestyle and eating healthy. When people ask me what this "diet" is called, I tell them...it isn't a diet, it is a Non-Diet. I also tell them about Dr. Jamie Fettig.

Changing my life in this manor has been remarkably easy. Especially when compared to all the wasted energy, effort and time it took not to be healthy it is definitely way easier to change. I don't miss anything that I used to eat because I know that if I really want something there is probably a healthy version of it out there, I just need to use my imagination and resources to find it. Another huge change is that I have not been sick once.

Sometimes it is difficult to say no the cakes and cookies. Do I know that they probably taste better than my banana or apple, yes...but I also know that by saying no to the sugar that in the long run it is going to be even better. I know that the 3 minutes of instant gratification I get when I eat something bad for me isn't even close to the long term gratification I get for the rest of my life for healthful living.

Steph Weigel -- weigelsteph (at) yahoo.com
How will you know if we are right for each other?
I will do a 15 minute phone call with you to see if we both jive.

I will ask you a few questions:
To see what is going on for you
What you are looking for
What your goals are
What you want to achieve
Then, if I think I can help you, and you think I can help you, we will move forward.
That's what I'm talking about when I say the measure of a success is not its promises...not all the self-serving, celebrity "guru" endorsements it gets...not the kind of car the instructor drives, but the success of the clients.
Do you want to been successful? Peaceful? Happier?
This is a serious question.

Down deep inside some people don't.

That's why they chase fads and throw money at "gurus" only to end up with a closet full of CDs and videos. They don't really believe they can be successful.

Let me tell you... you can.

I know.

I have launched so many people from zero to sixty I know exactly what it takes.
You don't have to dream. You don't have to hope. I have it down to a science.

The question is, are you willing to do what it takes?
Are you willing to do I recommend you to do?
What can I do for you?
My favorite areas I like serving people in are:
A Course In Miracles
Weight Loss – Being Your Ideal Weight
True Wellness
Spirituality
Peace of Mind
Eliminating Guilt
Eliminating Fear
Increasing your happiness
Finding your direction in life
Marketing for new customers in your business
Growing Your Business
How does it work?
Simple. That is the key. Keeping it simple.

Getting down to what I call, The Nitty-Gritty – the forgotten foundational fundamentals that need no other test than common sense.

And when results are also the product, there will be no doubt.
Before seeing Jamie I had gone to over a dozen doctors to try and figure out what was wrong with me.  For about 15 years I had major symptoms of
Extreme fatigue
Muscle ache ness
Painful Knots in my muscles
Headaches
Extreme menstrual pain
Frequent illness
General depression
Headaches
Uncomfortable feeling of my brain
  I also had many minor symptoms that came and went over the years.  All of these symptoms interfered with my job, my relationships, most physical activities and life.
Doctors diagnosed me with chronic fatigue syndrome, fibromyalgia and Epstein Barr Virus.  The only suggested treatment was painkillers on a daily basis, which I tried for eight long years.  Not willing to accept this as my fate I still kept searching for something, anything that would make me feel better.
I learned about Jamie through some friends who had amazing improvements in their health.  I figured I had nothing to lose and everything to gain by working with him.
I can say now that I feel almost 100%.  I've been working with Jamie for eight months now.  Changes in my health began slowly, but everything has improved.  Finally I'm able to participate in life again and I'm drug free.  It's my goal to continue my commitment with Jamie and continue to improve my health and well being for life.
I also just earned a big promotion and pay raise.
---
I first heard about Dr. Jamie from a friend who had been seeing him for a while and I thought, well, it couldn't hurt to try it out. Even
Mainly I wanted to see if Jaime could help me with my lower back pain. I later learned to view the whole body as interconnected body parts and not just focus on one specific area.
I am a Restaurant manager, which means I am around food, alcohol and caffeine all the time.  My typical day looked like this, get to work and have a big cup of coffee, go to the kitchen and order some food, taste the daily specials. I would feel bad about all the calories and would only drink diet coke for the rest of the night.  I would basically snack all night, especially deserts, 6 to 8 cups of coffee, and lots of diet coke. My craving for food and caffeine was so great it would consume me all day.
 To stay in shape I had to work out constantly and was tired a lot. Emotionally it was a roller-coaster ride. I would get high very fast from the sugar and caffeine and then crash down as fast and feel depressed and the craving.
I work out less and I am in better shape, I no longer have mood swings, I have better skin, the back pain is gone, I have a better understanding of my body in general, I experience less colds, I haven't seen a traditional Doctor since, and I haven't taken any medications or supplements.
Every once in a while I "fall off the wagon" and my body tells me right away and reminds me what is good for me. Of course Jamie can usually tell as well and just laughs.
I hope this letter is an inspiration to you, and helps you get on track with your health and life, good luck,
Rainer Zach
---
Care gave me . . . Happiness.
Before I met Jamie I had been experiencing back pain for about 14 years.  I was also very irritable, short tempered, and became very angry easily.   I was over weight and out of shape.  My relationship with my spouse was stressed.
I had tried everything short of surgery to try and help the pain I was experiencing in my back.  I did two cortisone shots, which made it even worse.   I tried massage, chiropractic; I even tried ancient European remedies which included lighting a shot glass of vodka placed on my back where the pain was.  None of which helped.
My temper was affecting my relationship with my wife and employees.  They were upset with me because I was yelling at them.  So I would yell at them and they would get upset.  It was a vicious circle.
I had gained about 25 pounds, most of it around my waste, and was extremely out of shape.  I was an athlete, and used to be in top physical form.
Then I began working with Jamie.  The first day I saw him the pain in my back improved about 50%.  Before I could walk, sleep, bend, twist, turn; I was able to move and had my life back.  I continued seeing him, and now my back is 100% better, I no longer have a temper, and my relationship with my wife has dramatically improved.  I also lost 25 pounds and I am in great physical shape.
Mark Jurzyk – The Players Club
Now you know a little bit about me. You also know something of the philosophy behind what I do.
Now let me tell you about what I'm doing next that might be of interest to you...
You've probably noticed the rash of $10,000 "guru" programs that are circulating on the Internet these days.

It seems like every six weeks or so there's a new one.

You know the routine...Mr. Big Shot, who has been quietly laboring in obscurity, is now willing to share the secrets of his fabulous success for the low, low price of just...$10,000.

Guys and gals, I have made (and kept) a fair amount of money over the years. And I'll tell you what: $10,000 is a whole lot of money.

It may not seem that way when your credit card is whacked, but go down to the bank someday, draw out ten grand in hundred dollars bills, and count it.

It takes time!

If you waste your ammo, you may find yourself staring down the barrel of someone else's gun with your hands up - or worse.

What they really need is something that practically...
No one is willing to do for you these days
But it's the one thing you need more than anything else to succeed...

It's this...For someone who really knows how to produce you results and make sure you've got a complete, thorough, rock solid foundation in the fundamentals.

You see, Peace, happiness, and success are a system. It's not ten thousand and one random tricks. It's a way of thinking. It's a process. It's a set of basic understandings and simple, but essential tools.

That's the way I've shared it with other, and will do for you as well.

Instead of dazzling my students with the product of large male quadrapeds (a nice way of saying bullshit), I take them to school. It may not be as "glamorous" as the lifestyle of the Playboy Mansion boys, but the results are much better - for you.
How I can Serve You and why it's so incredibly effective
The training (as I call it) happens once a week for 1 hour minimum. It also includes unlimited emails through the course of the week. And if something happens that needs attention, you will get the time it takes to handle whatever life throws at you.

Two very important and inter-related reasons:

Success comes from action...not from theory or trying to learn every last trick in the book or mastering dozens of obscure technical tricks.

It's very easy to get emotionally "jacked up" with all the greatest hoopla feeling that you are learning a lot only to be overwhelmed by the sheer volume of information you received.

This can and does literally paralyze people. In fact, I've run into many, many folks who've done a lot and taken multiple seminars at a cost of thousands and thousands of dollars who still haven't gotten started, or they're still operating at a low level.

Why?

They know tons of theory - in fact they could probably teach a marketing theory course - but it's all in their heads. None of their knowledge is where it belongs: practically applied in their life.
My service is designed to put you into action. We cut out all the nonessentials and focus exclusively on the key things that really matter.
The reality is you absolutely do not need to know every aspect of success to be happy, peaceful and successful. So loading your brain down with too much information can not only make it harder for you to get started and take productive action, it's also completely unnecessary. Completely unnecessary.
For example I know:
Have never taken a seminar or self help program and are completely happy
Guys who have never read a book after high school and are totally at peace
Multi-million dollar a year business people who never graduated high school.  
And on and on...
So what do you really need to know
to succeed and be happy and peaceful?
The most important thing - and you will look in vain for practically any guru to tell you this - is to use the right tool for the right situation.

You know the old saying: "If all you have is a hammer, the whole world starts looking like a nail."

Here's how this works in your life...
If the guru is an expert in drugs (MD's), he'll tell you that drugs are it. That it's the most important thing and you have to do it to get better and nothing else will help.
If the guru is an NLP Grad, he'll tell you that everything is about your anchors, strategies, and other NLP stuff.
If the guru has helped people with hypnosis they will want to hypnotize everyone to help them
If the guru uses akashic records and other types of "voodoo" - or whatever the fad of the day is, he'll tell you that their way is the only way.
Baloney!

First, most gurus won't tell you how they really help people, because they don't know.

Second, given a choice, they'll choose to teach you the complicated and convoluted stuff imaginable.

Why?

To keep you confused and hopeful and coming back for more.
What you really need is simple...
and your common sense will tell you
How simple and effective what I share with you is
| | |
| --- | --- |
| | How to identify real opportunities and easily prioritize your life (not the fad-of-the-month junk the gurus push like dope dealers on a street corner.) |
| | |
| | How to follow your inner knowing and let it be your guide in life – that knowledge from within that knows more than you could ever imagine. |
| | |
| | How to get going - and keep going - through all the inevitable ups and down of life. |
You see, the gurus do you a grave disservice when they tell you how easy everything is. It's only easy after you've done it - and even then it's never truly easy. As the great late night TV legend Johnny Carson once said: "The road to success is always under construction.'"

If you can accept this reality, you've got an excellent chance of being successful not only in happiness and peace, but also in anything - and I mean anything - you do.

But the fact is, most people don't believe in themselves and therefore are scared of work.

The shame is this "phobia" can and does rob them of the true "fortune" that could rightfully be theirs.
What Dr. Jamie's Service can Offer You
1. How to find a your direction in life whether or not you know what you want.
2. How to easily make choices quickly and easily - before you lose the opportunities because you didn't take action.

The real power and success in life comes from making choices. And making choices quickly. Knowing how to do it is one thing, doing it is another.

3. The core single essential skill you must master for true success.
OK, I'm going to be a little mysterious here. It's the only place in this letter that I have held anything back and the only place that I will.

Why?

Because this is an extremely valuable piece of information and I reserve it for people who take action and begin working with me.

How powerful is this piece?

One of my clients took this one idea and went from unhappy, stressed and confused to happy, peaceful and complete clarity in what they want to do in life in 3 days.

And you know what?

I'm not surprised.

It works. It has to work.

And when you learn it, you're going to whack yourself on the head and wonder: a) why no one ever shared it with you before and b) why you didn't figure it out yourself.

I don't know why this is such a big secret, but it is and I see a lot, A LOT of people missing the boat on this one

If there is a single key to life, this is it.

  (And no it's not the "Law of Attraction" or any other kind of mental hocus-pocus. It's a hard core, real life, nuts-and-bolts skill that anyone can learn.)
4. The essential success tools - when to use them, when not to use them - and how to use them.

I can't stress enough how many people are wasting their time - and losing out on life - by getting involved in overly-complicated, convoluted, and entirely unnecessary trainings on the minutia on things that do not make any difference.

Pareto's principle says that the majority of your results come from a minority of effort.

This is also called the 80/20 rule. And I coach you through this principle and teach you how to look at your life through this approach.

5. How to find your calling in life.
This is the million dollar, some say billion dollar, secret.

Do you think that Bill Gates would have become the richest man in the world running a chain of low cost retail super stores?

Do you think Warren Buffet would have made a fortune (or even a dollar) selling software?

Do you think Sam Walton founder of Wal-Mart would have done as well as he did if he'd tried to start a soft drinks company that competed with Coca-Cola or Pepsi?
Success is a formula
Right person + right opportunity + right time = success
You need to get them all right.

Positive thinking and a world class education are useless if you're not plugged into a direction...that makes sense...for you.

Please note these three elements. Burn them into your brain. You need all three or nothing happens.

That's why most things are a complete waste of time. They act as if one set of techniques or one guru's success attitudes are what determines success.

They don't, can't and never will.

The only that determines success - the only thing - is you with the right opportunities for you at the right time for your unique set of skills and aptitudes.

Anyone who thinks that success comes from one method...or positive thinking...or their own inherent genius...is nuts.

I've seen - and you've probably seen this too - guys without too much on the ball, poor or no training at all and even worse attitudes, make fortunes, are happy, and peaceful.

How did they do it?

They get the formula correct.

Note that I did not say that they took 100 seminars and learned one million and one self help tricks...but they did learn all the specific stuff that matters for their specific life circumstances.

Yes, there are general principles. I will share them with you.
Ever since I can remember I have had energy lows where I zone out at random times during the day. It became a problem that affected my performance at work and in sports and even made me nervous to drive long distances because I might have an accident.

Two years ago I decided to tackle this problem once and for all. After two internists, an allergist, an endocrinologist and even a neurologist I was told that I didn't have a problem because my tests came up in the "normal" range. The endocrinologist said in a nutshell, "the tests show that you're in the normal range, even though you reacted like someone who has a problem, so avoid these foods and good luck. I can't treat you." And she shook my hand and showed me the door.

Then I went to a nutritionist and started to see results. I was taking 14 different types of pills, scheduled carefully at 5 times a day with different types of food. If I missed a set of pills, I'd get another low. I was spending over $120 a month on pills at this point.

I then began working with Dr. Fettig. I thought, what am I doing paying for 5 minutes of service? Within a few days, I forgot to take my pills. I didn't have the nagging energy lows that used to reminded me to take my pills. I also became more regular in my cycle, no small deal in and of itself. Thanks to Dr. Fettig's work, I'm no longer a slave to a big baggie of pills.
The reason my clients have been so consistently and phenomenally successful is that I never teach a one-size-fits-all approach. That would be the easy thing to do, but it's also wrong.

Everyone is Different.

The thing that you'll get from working with me - and that so many of today's successful gurus got - is to learn, very specifically, how to match your pre-existing skills and aptitudes to a real, living and breathing situations.
Just to recap...
My favorite areas I like serving people in are:
A Course In Miracles
Weight Loss – Being Your Ideal Weight
True Wellness
Spirituality
Peace of Mind
Eliminating Guilt
Eliminating Fear
Increasing your happiness
Finding your direction in life
Marketing for new customers in your business
Growing Your Business
With Dr. Jamie's Guidance and Inspiration, you will:
| | |
| --- | --- |
| | 1. Find your life direction. |
| | |
| | 2. How to make choices easily and quickly, without stress or uneasiness. |
| | |
| | 3. The core secret for success. |
| | |
| | 4. The essential success tools. |
| | |
| | 5. How to find your calling in life. |
Is working with Dr. Jamie right for you?
If you are interested, set up a 15 minute phone call with Dr. Jamie and lets see if this is right for you. Nothing to lose and everything to gain.
What if you're already a pro?
Michael Jordon is quite arguable the most successful basketball player in the worlds history. And you know what, he had someone who helped him be even better.

When you have everything going well, it is not about what is wrong and fixing it. It is about finding areas that you can make even better.

Something that if you put it in place, will make your life even better.
Bottom line:

I focus on fundamentals, but you may also find that in the unusually comprehensive view I have of life that is completely simple. All it takes is your common sense to know if it is true for you.

(I've never yet had a millionaire- successful person, or any client - complain that what I talk about is "too simple.")

So here's what I've done.

I have created a form for you to set up your free initial 15 minute consultation to see if this is right for you, and if I think I can help you.

I do not take on all clients, as I cannot help everyone. So if you are a client I take on, I guarantee you results.

The fee: $400 a month and that includes 1 hour of personal one-on-one phone calls, unlimited emails, and extra support when you need it. Because lets face it, life happens.
 
If you're not sure of the value, re-read this letter.

If you are sure, reserve your 15 minute initial consultation now. I am only going to take on 10 clients a month.  
But Wait – What will it take from you?
You will have to take action. I will give you specific action steps, you will have to take them.

Did you know the biggest reason why people do not take action? I do and I will help you easily overcome the obstacles stopping you from taking action so it will be easier to do.

What I am asking you to do, will not take more time. It is not going to be another item on your to-do list. Because part of what I will be doing is actually getting rid of your to-do lists, and giving you a system to make your life more manageable.

I know exactly what it's like to struggle trying to find the right direction, to make bone-headed mistakes, to overlook big opportunities, to lose precious time going down blind alleys. I'm not going to kid you. It hurts.

That's why I've worked so hard to make sure that my clients don't have to go through the same things I did.

There is no reason to struggle. I had to because I didn't seek out a mentor or someone to help me shave time off my learning experience. I always thought I could do it by myself. But you have the opportunity to shortcut all that.

Some day, like me, when you reached the success you're striving for, you're going to realize that it could have happened so much faster, with so much less pain...if only you'd known a few simple things.

That's I decided to offer this to you. Giving you the powerful, but simple things you need to get off the "guru merry-go-round" and start succeeding right now.

The proof is in the pudding...my clients have a success track record or

See you at the top!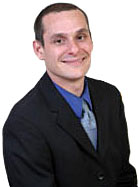 Dr. Jamie Fettig
To Check Speaking Availability Contact:
Jamie (at) Nitty-Gritty-Guy.com
CALL TOLL FREE
1-800-615-7606


3523 McKinney Ave #251
Dallas TX 75204
P.S. I have a very simple guarantee.

Do a full months of guidance, and if are not 100% satisfied, I will give you a refund in full. No hassle. No hard feelings. No long term contracts. You can stop using my services at any time.

I don't think you should risk a thing...and I know that I'm not risking anything by offering you this no-lose insurance.

P.P.S. After the 10 spots are filled, I will not be taking on any more clients. So don't wait if you are interested, because there may not be a "next time."