7 Wellness Fundamentals

Permanent Change - 7 Things to be Well for Life™
Presentation Speech 60 Minutes or 90 Minutes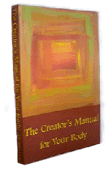 This program is ideal for those wanting to make wellness easy. Dr. Jamie reveals his secrets that led him to be awarded The Most Common Sense Approach to Health and Wellness , while he was in practice helping people be well.
Anyone can be well. But the question is, will everyone do the steps necessary?
The problem with most people's wellness plan is the impracticality and difficulty of it. They have so many things, steps, and ideas you have to follow, it is dang near impossible.
Your audience will learn the secrets for instantly attracting wellness, anti-aging; unique and creative ways to make wellness easy and effortless; no matter what symptoms or disease they have, or drugs they are taking, how to heal and not need dangerous drugs and much more!
And these will all be simple, easy, and practical to implement today.