Unconventional weapons and tactics for achieving record sales!
Boost your sales with the pros' proven strategies. Selling has never been easy. Today, it's tougher than ever. Budgets are tight, the competition is fierce, and the decision too often seems to come down to price. Despite the difficulties, some reps consistently get the leads, make the calls, and close the deals. They aren't worried about whether they'll make their sales quotas. That's guaranteed.
At this workshop you will master the techniques, approaches, and skills that separate the top 5% of sales reps from the pack. You will come away with everything you need to take your own sales to the next level and reap the returns you always hoped a sales career could provide.
If you're tired of struggling through cold calls with little success, if you spend too much time on accounts that go nowhere, or if you wish you could close more deals faster, this workshop is a must-attend event.
Who will benefit most?
Sales representatives
Account executives
Sales managers
Sales supervisors and team leaders
Account representatives
Anyone involved in the sales process
Key learning points:
Learn the 10 key characteristics that set apart "the best" from the rest
Implement strategies that turn prospects into clients
Send nonverbal messages that pull your clients in closer
Discover the success secrets of the top salespeople
Get 12 quick tips for instantly improving your prospecting success
Tailor your sales approach to the client's personality
Master value-added selling — the key to keeping long-term clients
As a result of this training, you'll never again wonder ...
"How did the deal slip away? A hidden decision-maker suddenly put the deal on ice."
"How can I get more selling time with real prospects? Too much of my day is wasted on leads that go nowhere."
"How can I grow the account once I've taken the first order? I'm tired of losing out to the next rep who comes by with a lower price."
Program Overview
You won't believe the difference a day makes when it comes to building sales and morale. Here's a sampling of what you'll learn at this workshop:
How to recognize buying signals and act on them
Why the ability to summarize and gain agreement is so important
Strategies for negotiating — smart approaches and skillful leverage
How to get responses to your voice mails and e-mails
"Killer" proposals, and what makes them so effective
Beyond features: how to show the real benefits of your product or service
How to stay in contact with customers who are not yet ready to buy
Ways to gently nudge the sales process forward without being pushy
What consistency tells customers about you and your company
The technique of using silence to advance the close
What to do after the sale to capture more business
The second most important thing your customers can give you
Your all-important personal introduction — make it a "door opener"
A question list that reveals your customer's true needs (and opportunities for you)
Ways to differentiate yourself from every other sales representative
How to win business when you don't have the lowest pricing
Subtle signals you send with your handshake
How and why you should adapt your sales presentation to your customer's personality type
A personality inventory that helps you determine your best sales approach
Your most precious resource: selling time
The secret to turning cold calls into red-hot prospects
Before you open the prospect's door: self-talk that can make the difference between success and failure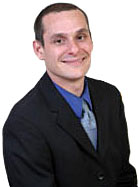 Dr. Jamie Fettig