The Top 20 Questions You Should
Ask EVERY Presenter
BEFORE You Hire Them

Plus Do You Want to Gain Instant Access to
The Meeting Planners Tool Box for Success
With all the free reports listed below?

10 Tips on Negotiating Fees When Hiring Presenters
How to Find a Speaker on No or a Limited Budget
How to Make Hiring a Speaker as Easy as a Cake Walk
How to Avoid Thousands of Dollars in Hidden Speaker Fees
The Meeting Planners Checklist for a Perfect Program
The Meeting Planners Contract Checklist
Simply fill out the form below, and click on the "Yes, Give Me Instant Access" Button

You will instantly be taken to the download page where you can view, download, or read any and all of the articles at your leisure.

Bold Fields are Required

I never give, sell, or rent your information to anyone, ever. Guaranteed.


Email : Jamie [at] Nitty-Gritty-Guy.com
Phone: 773-665-4005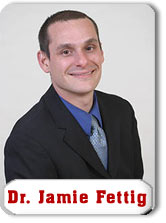 P.S. If you have any questions, feel free to call or email. Even if I am not the perfect presenter, I will help you find someone who is and make your event a Success.