How to Give Exceptional Customer Service Over the Phone
When customers call, how do your people come across?
Are they friendly? Empathetic? In control? Do they use language, phrases and intonations that reassure the caller? Are they good listeners-or disinterested sounding boards for complainers and window-shoppers? Imagine what it would do for your organization if every call-incoming and outbound-was handled professionally, courteously, swiftly and with a positive resolution.
You'd begin to see increased sales, more repeat business and fewer customer complaints.
Even better, your people would go about their work more confident and relaxed-because they'd finally have the proper skills they need to deal with every kind of customer call that comes their way.
These days you have to go the extra mile-and tap every resource-to keep customers coming back. That's why you should consider bringing this seminar to your organization.
Your people will get hard-skills training in how to:
Stay even-tempered and in-control with 5 kinds of "tough customers"
Establish genuine rapport with even the most trying callers
Resolve complaints quickly and confidently to everyone's satisfaction
Repair relationships with unhappy customers who otherwise would have been lost forever
You pay plenty for your phone service. It just makes good sense to train the people who use it in the finer points of customer service. If you're still just "making and taking calls," you're missing out on countless opportunities to shine in the one area your customers value most: service.
This is high-payoff training that will equip people with:
Listening skills that can turn a "faceless" conversation into a positive, productive experience for every caller
Different options when they can't possibly give call-in customers all they want, expect-or demand
The confidence to explain unpopular policies, rules and conditions for customers who don't care or refuse to listen
Proven ways to give callers the attention they deserve when you're seriously understaffed
Personal, caring attention over the phone tells your customers they are dealing with an organization that places a high value on an educated, empowered workforce. And that means they are more likely to get their questions answered their needs met and their problems solved.
As a result, callers remember and respond by:
Buying more
Buying more often
Referring more friends
Complaining less
Returning fewer goods
Your people will learn together that exceptional customer service over the phone creates trust and goodwill that no amount of advertising can buy.
Program Agenda
4-step "Tele-Care" Training for Anyone Who Makes or Takes Customer Calls ...
Step 1: Learn specific telephone communication skills
A 5-step approach to gaining a caller's confidence; taking control of the situation; and moving to constructive solutions
Words and phrases that can work wonders to repair damaged customer relations
How you yourself may be creating unhappy customers-identifying and ending 10 "trigger behaviors"
When it's OK to defend, explain or justify-and when it's not
4 listening skills to help you tune into your caller's real needs
Step 2: How to tame "tough customers" over the phone
Learn the skills and insights you need to read-and respond to-the kind of problem callers you'll encounter most frequently...
Pit Bulls: Aggressive, tenacious-they love to control you and put you off balance.
Know-It-Alls: They delight in making you aware that they know more about your business and your products than you do.
Grumblers and "Nopes": They'd rather gripe and complain than find solutions.
Powder Kegs: These people "go off" without warning and launch into tirades.
Friendly Time Bandits and Quiet Avengers: They rob you of precious time with small talk and endless questions.
Step 3: Ways your company can shine in your callers' eyes
How to use your guarantee to deflect unreasonable demands
5 "listening loops"-what they are and how they can cut down on the number of disgruntled callers
How to ensure immediate follow-up on problems and complaints
Ways to use complaining customers for your company's quality control
Cutting the red tape that only irritates already hostile callers
Step 4: "Every call counts, every caller matters"
With any call that comes your way, you must be able to step into one or more of the following roles with poise and confidence instantly:
You're a host, making any caller feel comfortable and at home with your company.
You're a teacher, patiently answering the same questions repeatedly and always showing concern and courtesy.
You're a detective, hunting down information about products, services, prices and everything else people come calling for.
You're a healer, dealing with callers' emotions and frustrations, and prescribing remedies.
That's a lot to ask, a lot of pressure to deal with. This seminar will show you how to wear these hats and others with ease.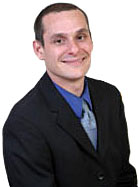 Dr. Jamie Fettig