Energy Management – The Critical Missing Factor to Effective Time Management and Leadership

Managing Energy, not time, is the key to leadership, team building, high performance, staff development, and personal renewal.
In this innovative and humorous presentation, every one will learn:
How a lack of energy can be the downfall of an organization or cause
How high energy naturally inspires leadership in yourself and others
How increasing your energy reserves will improve your performance
How an abundance of energy allows you to get everything done in less time.
Dr. Jamie's personal story of life's early setbacks, and how it helped him create success
Simple, easy, yet powerful tools and action steps the participants will walk away with and immediately be able to implement in their life
How your energy levels dictate your results, and how to use that for successful leadership and team building
Dr. Jamie's talks are perfect for:
Lectures (anytime of year)
Orientation, Welcome Week, and ...
Back-to-School Programs
Student Leadership Gatherings
Student Government Events
AFA, NACA, APCA, BPA, DEX Functions
Greek sponsored Lectures
Panhellenic Events
Housing and Residence Life Events
Career Day / Job Fair
Commencements / Graduations
Student Conferences
Summer programs
Academic, Athletic and Club Events
Any other function where an "outside"
speaker for students is feasible
What Coordinators are saying..
»
|
What Participants are saying..
»

5 Reasons Event Coordinators Love Booking Jamie Fettig!
»
Download Dr. Jamie's College Brochure Here
(Adobe Reader required, get it for free here)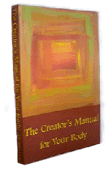 Jamie Fettig is a highly recognized leader in the Health and Wellness community and is well-prepared to motivate, educate, and energize you and all those who attend.



Jamie Fettig

has made over 725 presentations worldwide. No wonder he is considered one of the most requested keynote speakers on Health and Wellness related issues in America today!



Speaking Fees:
Free to $10,000 – depending on:
How long the presentation/training is

Where the presentation is (ND, CO, and Sunny Locations are Cheaper)

If expenses are paid (Fees are less)

If I can offer continuing education products (Fees are less)

If block booking is available (Fees are less)

If you are willing to promote me, the fee can be less

If you charge a door fee to the participants, the fee can be less.

If I am already coming to your area (fees could be less)
Plus - Ask me how to get Free Books for your attendees
Plus - Ask me how to get Free Books for your attendees

Every situation is different.
Call and we can discuss your specific situation.